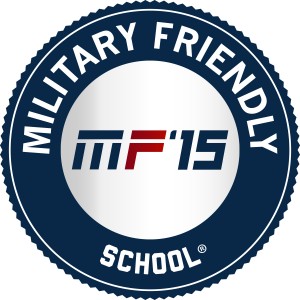 For the second year in a row, Georgia Regents University has been named to Victory Media's Military Friendly Schools list.
Victory Media, a global military media firm, ranked GRU among the top 15 percent of institutions doing the most to embrace America's military service members, veterans, and spouses as students and ensure their success on campus.
"To have been selected as a military friendly school is truly an honor, and we will continue striving for new ways to improve our services for our military, veterans, and their families," said Dr. Gretchen Caughman, Executive Vice President for Academic Affairs and Provost for Georgia Regents University.
GRU's military-friendly initiatives include the development of the VET-2-VET mentoring program, veteran discussion groups, and the GRU Military Resource Center, which is a one-stop-shop for service members.
In addition to academic support, GRU has also partnered with Fort Gordon and the National Collegiate Athletic Association to host the 2014 Peach Belt Conference Men's and Women's Cross Country Championship as well as develop leadership programs for student athletes, soldiers, and selected GRU students.
"We appreciate this recognition, because our institution does so much to help our military students, and we are committed to continuing this work," said Carol Giardina, Director of GRU's Office of Military and Veterans Services.
Victory Media, a veteran-owned business and publisher of G.I. Jobs and the Guide to Military Friendly Schools, surveyed more than 12,000 schools for this research. For the complete list of Military Friendly Schools, go to militaryfriendlyschools.com.