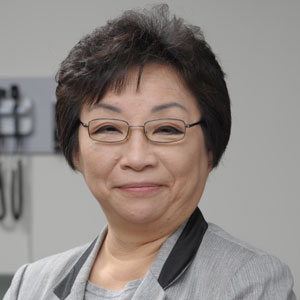 Dr. S. Pamela K. Shiao, professor of Doctoral Programs in the School of Nursing at Azusa Pacific University, has been appointed associate dean for Research and E. Louise Grant Endowed Chair of Nursing in the College of Nursing at Georgia Regents University, effective Sept. 1.
In this position, Shiao will provide leadership to advance the College research mission through faculty and student scholarship. She also will collaborate with the college's leadership team on pertinent research issues and opportunities and lead the nursing faculty and students in innovative studies. In addition, she will help advance the College's teaching mission as a professor and director of the PhD in Nursing program.
"Dr. Shiao is an established investigator who brings enthusiasm, international connections, and extensive experience in research and research training to this position," said Dr. Lucy Marion, dean of GRU's College of Nursing. "She possesses the qualities needed for this role, and we look forward to her leadership as we work to fulfill the campus and college research missions."
 Shiao is an internationally recognized researcher in the areas of nursing innovations and disseminations, health care informatics and technology, and human genome studies with emphasis on epigenetics.
Her work has been the subject of more than 100 publications, and she has served on NIH and other scientific review panels for Genetics for Healthcare and Nursing, Magnet Advancement-Nursing Workforce and Informatics and Technology.
 Shiao has held senior leadership positions at several academic institutions and served as a consultant to nursing administration at the St. Joseph Hospital in Houston, Michael E. DeBakey Veterans Affairs Medical Center at Houston and the Thomas Jefferson University Hospital System in Philadelphia.
 Shiao earned her bachelor's degree from the National Taiwan University, a master's degree from the University of Alabama at Birmingham and a doctoral degree from Case Western Reserve University. She is a Fellow in the American Academy of Nursing.