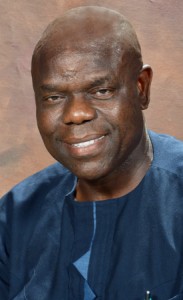 Dr. Olajide Agunolye, associate professor in the Department of Counselor Education, Leadership, and Research, was featured in The Augusta Chronicle regarding his work with the United Nations to strengthen global policies for higher education.
Click here to view the article.
Agunloye joined GRU in 2008. He is a member of several professional organizations including the United Kingdom's Association of Business Executives as well as the American Association for Supervision and Curriculum Development.
Agunloye received his bachelor's and master's degrees from the University of Ibadan in Nigeria. He earned his educational specialist degree from the University of West Georgia and earned a doctoral degree from the University of Georgia.