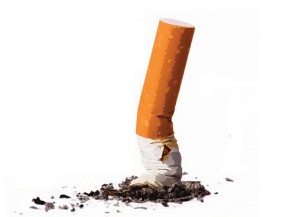 Georgia Regents University's tobacco-free campus video has been accepted into the American Public Health Association's Film Festival.  The video is entitled "We Believe Health Matters: A Tobacco-Free Campus" and will be aired during the 143rd APHA Annual Meeting and Expo in Chicago on Nov.4.
Click here to watch the video.
According to Christine O'Meara, director of the GRU Cancer Center's Cancer Information and Awareness program, the  video has been considered a model for other U.S. colleges and universities as many of them follow the growing trend of institutions enforcing tobacco-free campus policies.
"We are very grateful to have our video featured in the APHA's Film Festival and we hope the video encourages people to know that  we are tobacco-free for health," said O'Meara.
The video was written and directed by  O'Meara and was funded by a University System of Georgia Wellness Mini-Grant awarded to the GRU Cancer Center. It also features Danielle Harris, Senior Media Relations Coordinator in GRU's Division of Communications and Marketing, and Joseph Tingen, a 2015 graduate of GRU's Medical College of Georgia. Tingen is currently a general surgery resident for the Greenville Health System in Greenville, S.C.