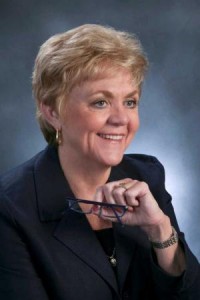 Dr. Cindi Chance has been named director of the Georgia Regents University Confucius Institute. Chance previously served as the dean of the GRU College of Education for three years.
"I'm honored to represent this cultural centerpiece that brings GRU and the local Chinese community together," Chance said. "Chinese heritage in the Augusta area is so rich, dating back to the late 1800s. I'm looking forward to continue honoring this heritage through the Confucius Institute and working side-by-side with the Chinese government to promote Chinese language and culture on our campus and in the CSRA."
"In a world that is getting smaller and more interconnected, global awareness and cultural competency are essential skills to have," GRU President Dr. Brooks Keel said. "The Confucius Institute is a great initiative that helps bring those skills to our students and to the Augusta area. We are confident that Dr. Chance will build upon the excellent work this institute has already done at our university and our community."
Keel, who was named GRU president in July, also joins the Confucius Institute board.
Dr. Quincy Byrdsong, vice president for academic planning and strategic initiatives, will also oversee the institute's academic programs and other initiatives. Byrdsong, who served as the associate vice president for health sciences strategic initiatives and engagement at Virginia Commonwealth University, joined GRU on Aug. 1.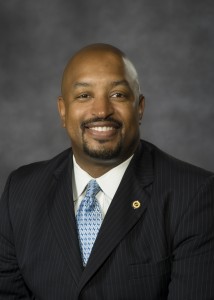 "With China being such an important country politically and economically, studying the Chinese language and culture is of great benefit to our students and our community," Byrdsong said. "I'm excited to help lead the Confucius Institute, enhancing multicultural awareness in our community as well as expanding GRU's global presence."
GRU is among 400 universities across the globe that has an institute that promotes the study of the Chinese language and culture. The GRU Confucius Institute, however, is the first to be affiliated with a comprehensive academic medical center and the first in the Western Hemisphere to focus on traditional Chinese medicine.
The nonprofit, public institute opened its doors on March 28, 2014, and is the result of a partnership between GRU and the Shanghai University of Traditional Chinese Medicine, one of the oldest and most notable universities in China for the study of TCM.
The unique partnership was announced in July 2013 with the authorization of the Office of Chinese Language Council International under the Ministry of Education of China.
Click here for coverage of Chinese artist LiHong Li's donation of a landscape painting to the Confucius Institute.