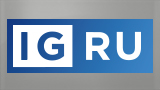 The IGRU kickoff last week was an overwhelming success, with first-day totals up 20 percent from last year.
After each kick off event, faculty and staff contributed $253,310.51 toward the $325,000 goal.
Special accolades go to the following five departments, which had 100 percent participation: the Dental Hygiene and Physician Assistant Programs in the College of Allied Health Sciences, the Maxwell Theatre, Career Services and the Office of Advancement.
Over the next several weeks, faculty and staff who have made an IGRU gift are encouraged to wear their blue IGRU T-shirts as part of IGRU T-Shirt Fridays, which will continue until Friday, Sept. 11.